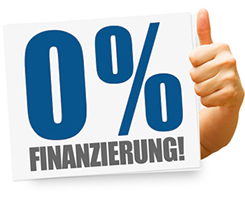 0% financing offers
You have just started your own business and need a lot of new acquisitions? Or you finally want to pursue the long planned renovation of your salon? Yes – do it! You still don't need to miss out on high quality IPL-technologies! You can pay the previously agreed upon rates at 0% interest and have enough budget left over for other business areas.
The financing transactions take place at an established finance partner so that the execution is legitimate and secure. At the end of the financing term, the financed device belongs completely to you.
Besides the IPL and the IPL-SHR devices, you can also finance the cosmetic device DreamCool at 0% interest.
In the following, you will find a few financing examples – of course, all offers can be changed individually upon consultation.
---
IPL Shr device D19 – mobile
Monthly rate
Down payment
Terms
Services
Starter package
Endpreis
1
224,17 €
2000,00 €
48 month
incl.
incl.
12.760 €

(instead of 15.470 €)

excl. Tax
2
158,33 €
4000,00 €
48 month
inkl.
inkl.
12.999 €

(instead of 15.470 €)

excl. Tax
IPL Shr device D23 – stationär
Monthly rate
Down payment
Terms
Services
Starter package
Endpreis
1
275,83 €
3000,00 €
48 month
incl.
incl.
16.240 €

(instead of 22.610 €)

excl. Tax
2
210,00 €
5000,00 €
48 month
incl.
incl.
15.080 €

(instead of 22.610 €)

excl. Tax
IPL device D13 – stationär-used
Monatliche Rate
Anzahlung
Laufzeit
Service
Starterpacket
Endpreis
1
148,33 €
1000,00 €
48 month
inkl.
incl.
 8.120€

(instead of 16.660 €)

excl. Tax