Dream Skin GmbH: Imprint
Our offer is exclusively aimed at tradespersons (B2B). We cannot pass on any information without proof of business.
All rights reserved. The texts, pictures, graphics, files etc. used on this website are subject to copyright and other laws protecting intellectual property. Circulating, changing, commercially using on other websites or medias is not allowed.
Legal Disclaimer
We are not liable for external links despite thorough content checks. The operators of the linked pages are responsible for their own contents. No guarantee for completeness, correctness and currentness. All liability is excluded.
The use of our website is usually possible without need of personal data. Should personal data (i.e. name, address or email address) be compiled on our pages, it occurs on a voluntary basis if possible. These information are not passed on to third parties without your prior consent.
We point out the fact that data transfers via the internet (i.e. during email communications) can show security gaps. A gapless protection of the data from third parties is not possible.
The use of published contact data (within the scope of the imprint obligation) by third parties for sending out non-requested advertisement and information materials is hereby contradicted. The operators of the pages reserve the right to take legal actions in case of unsolicited delivery of advertisement information, i.e. through spam emails.
Privacy Policy for the use of Facebook plugins (Like-button)
We have integrated plugins of the social network Facebook on our pages (Facebook Inc., 1601 Willow Road, Menlo Park, California, 94025, USA). You will recognize the Facebook plugins by the Facebook logo or the "Like-button" on our pages. You can find an overview of the Facebook plugins here: http://developers.facebook.com/docs/plugins/. When you visit our page, a direct link between your browser and the Facebook server is created via the plugin. Facebook thereby receives the information that you have visited our page with your IP address. If you click on the "Like-button" while you are logged into your Facebook account, you can link the contents of our page with your Facebook profile. That way, Facebook can match your visit to our pages to your user account. We point out that we, as operators of the pages, have no knowledge of the content of the transferred data as well as their use by Facebook. You can find more information about this in Facebook's privacy policy at http://de-de.facebook.com/policy.php.
If you do not want Facebook to be able to link your Facebook user account with our pages, please log out of your Facebook user account.
Privacy Policy for the use of Google Analytics
This website uses Google Analytics, a web analysis service of Google Inc. ("Google"). Google Analytics uses so-called "cookies", text data that gets saved on your computer and allows for an analysis of the use of websites. The generated information by the cookie of your use of the website are usually transferred to and stored on a server of Google in the USA. In case of activation of the IP anonymization of this website, your IP address will previously be shortened by Google within the member states of the EU or in other states that are part of a treaty of the European economic zone.
Only in exceptional cases the IP address will be transferred to and shortened on a server from Google in the USA. On behalf of the website operator, Google will use this information to evaluate your usage of the website to compile reports about the website activities and to fulfill other services connected with the website and internet use. The IP address that is transferred from your browser by Google Analytics is not connected with other data of Google.
You can avoid the storage of Cookies by adjusting the settings of your browser software; we inform you that you may not be able to use all the functions of this website in its entirety. The capture and further processing of your data by Google can further be avoided by downloading and installing the following browser plug-in: http://tools.google.com/dlpage/gaoptout?hl=de.
Privacy Policy for the use of Google AdSense
This website uses Google AdSense, a service to incorporate ads of Google Inc. ("Google"). Google AdSense uses so-called "cookies", text data that gets saved on your computer and allows for an analysis of the use of websites. Google AdSense also uses so-called web beacons (invisible graphics). Information like the visitor traffic on these pages can be evaluated with these web beacons.
The information generated by cookies and web beacons about the use of this website (including your IP address) and delivery of advertisement formats are sent to and stored on a server from Google in the USA. This information can be passed on to contractors by Google. Google will not connect your IP address with other stored data from you.
You can avoid the storage of Cookies by adjusting the settings of your browser software; we inform you that you may not be able to use all the functions of this website in its entirety. By using this website, you agree to the use of your captured data by Google in the previously described manner and the previously mentioned purpose.
Privacy Policy for the use of Google +1
Capture and Transfer of Information:
With the help of the Google +1 button, you can publish information worldwide. You and other users receive personalized contents of Google and our partners via the Google +1 button. Google saves information that you have clicked on +1 for a specific content and the website you looked at when clicking on +1. Your +1 can be displayed as references in connection with your profile name and your picture in Google services, i.e search engine results or in your Google profile or in other places on websites and ads on the internet.
Google records information about your +1 activities to improve Google services for you and others. To use the Google +1 button, you need a completely public Google profile that needs to at least contain the chosen profile name. This name will be used in all Google services. In some cases this name can replace another name that you have used when sharing contents via your Google account. The identity of your Google profile can be displayed to users that know your email address or other identifying information about you.
Use of the captured information:
Besides the above mentioned purposes, the provided information will be used according to the existing Google privacy policy. Google possibly publishes summarized statistics about the +1 activities of the user or passes them on to users and partners, i.e. publishers, advertisers or connected websites.
Privacy Policy for the use of Twitter
Our pages have integrated functions of the Twitter service. These functions are offered by Twitter Inc., Twitter Inc. 1355 Market St, Suite 900, San Francisco, CA 94103, USA. By using Twitter and the "Retweet" function, the websites visited by you will be connected with your Twitter account and published for other users. Thereby, data will be transferred to Twitter.
We point out that we, as operators of the pages, have no knowledge of the content of the transferred data as well as their use by Twitter. You can find more information about this in Twitter's privacy policy at http://twitter.com/privacy..
You can change your privacy settings in your Twitter account settings at http://twitter.com/account/settings.
No warning without prior notice
Should any contents or design technical formations of single pages or parts of this online portal violate the rights of third parties or provisions of the law or yield any other antitrust issues in any kind, we ask for an appropriate, sufficiently describing and quick notice without note of fees according to § 8 Sec. 4 Fair Trade Law.
We guarantee to remove or extensively and lawfully adjust the correctly queried passages or parts of this website in a reasonable time frame without the necessity to engage in legal steps from your side.
We will completely reject caused costs without prior attempt of contact and possibly file a countersuit for infringement of prior mentioned terms.
References: Privacy policy from eRecht24, a portal for internet right by the attorney Sören Siebert, Facebook Disclaimer, privacy policy Google Analytics, privacy policy Google AdSense, privacy policy Google +1, privacy policy for Twitter
Pictures and Rights:
All graphics on this internet presence are covered by the copyright of the Dream Skin GmbH. Picture sources: fotolia.com, istockphoto.com
Dream Skin GmbH
Managing Director: Nima Ahmadi
Müllerstraße 83a
13349 Berlin – Germany
Service : +49 (0)30 – 755 63 73 9
Distribution : +49 (0)30 – 755 63 73 8
Fax: +49 (0)30 – 755 63 74 0
Web: www.dreamskin-germany.de
Email: kontakt@dreamskin-germany.de
Registered office: Berlin – Germany
HRB 133288 B
USt.-IdNb.: DE276452701
St.Nb.: 27/251/01533
WEEE-Reg.-Nb. DE 34402837
Association Member:
Dream Skin GmbH is registered with ICADA Cosmetics International Cosmetic and Dentergents Assosiation and forms restive for you.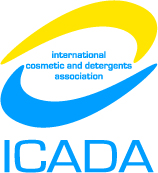 PDF – Company flyer
The brochure on our range of services is available here as a PDF file.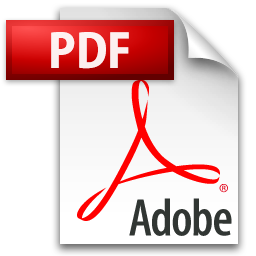 Firmenbrochüre als PDF Download